Prayer is communication with God. Prayer is request to a personal Lord who answers the prayers of His children. God is personal, all people can offer prayers.
However, sinners who have not trusted Jesus Christ for their salvation remain alienated from God. While unbelievers may pray, they do not have the basis for a rewarding fellowship with God. They have not met the conditions laid down in the Bible for effectiveness in prayer.
Effective prayer must be a scriptually informed response of persons saved by grace to the living God. As such, prayer involves several important aspects such as the believers Faith, Worship, Confession, Adoration, Praise, Thanksgiving, Action, Request, and Effectiveness.
Prayer has power over everything. Prayer meets the inner needs of the believer. A person who prays will receive many benefits such as deliverance, guidance, satisfaction, wisdom and understanding. Prayer can make a difference in your life today!
The Bible declares that " the effective, fervent prayer of a righteous man avails much" (James 5:16).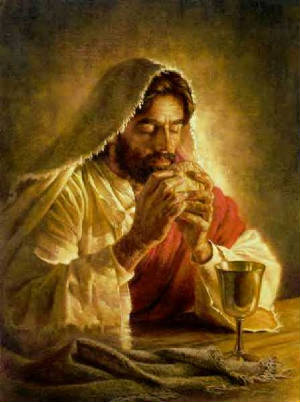 A Model for your prayers as taught by Jesus Christ.
Our Father which art in heaven, Hallowed be thy name.
Thy kingdom come. Thy will be done in earth, as it is in heaven.
Give us this day our daily bread.
And forgive us our debts, as we forgive our debtors.
And lead us not into temptation, but deliver us from evil:
For Thine is the Kingdom, and the Power, and the Glory, for ever. A-men'.
Matthew 6: 9 - 13
The Lord is with thee at this time. Pray to your heavenly Father daily.

" When thou prayest, enter into thy closet, and when thou hast shut thy door, pray to thy Father which is in secret; and thy Father which seeth in secret shall reward thee openly." Matt 6:6